Hey, geeks! Let's talk candle care.
So, you just bought a new candle you can't wait to light. Awesome! Here at MoonGeek, there's nothing we adore more than scented candles. We've poured (and burned!) countless candles over the years. Today we'd like to share a few of our best tips for properly caring for your new candle.
All of our candles come with a warning label attached to the bottom of the tin or jar. We're also working on creating candle care cards to go along with every order. It's important to follow the instructions to ensure proper safety, and to keep your candle burning bright and beautiful! Candles left burning for too long or with debris near the wick increase the risk of accidental property damage or injury. As much as we enjoy candles, we never forget we're dealing with an open flame.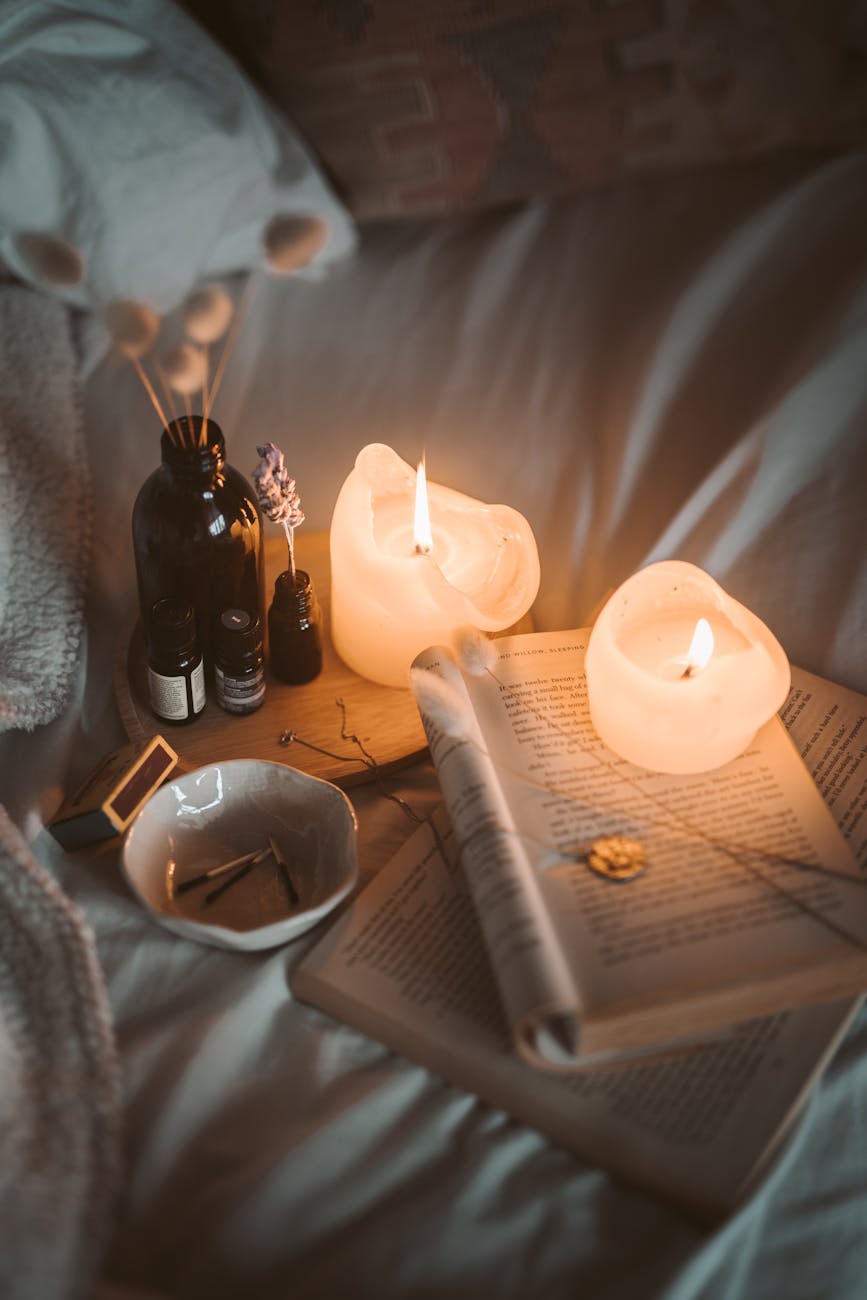 Candle wicks should be trimmed to ¼" before each burn. This prevents the wick from "mushrooming" and emitting smoke. It also protects your candle from unsightly debris falling into the wax. Properly trimmed wicks ensure the candle burns at the proper speed and temperature, and our tests have found it's the best way to ensure a stronger scent throw. We recommend using a dedicated pair of wick trimmers like these, but nail clippers will do in a pinch. 
We also don't recommend leaving candles burning unattended or within reach of pets or small children. As the proud owners of two furry friends and two curious children, we know better than anyone how easily accidents can happen! It's hard to resist the seductive flicker of the flame (even for some adults!). We suggest burning candles where you can keep an eye on them, and never, EVER leave a candle burning while you're out or asleep. If you're interested in the same great scents with a little less risk, we suggest a wax warmer and melts. (We have this one in our bedroom!)
Drafts are a candle's worst enemy! Try to avoid burning candles near open windows, air vents, ceiling fans, or high-traffic areas in your home. Not only do drafts pose safety issues, but they can cause your wick to move around in the jar and burn improperly. 
If you notice your candle emitting a large amount of dark smoke, dancing/flickering excessively in the jar, or if the flame seems too high, extinguish the candle immediately. Trimming the wick after the wax hardens often solves the problem.
For best results, burn candles for between two to four hours each session. Remember that smaller candles are best for scenting cozy spaces. The larger or more open the room, the larger the candle will need to be to fill the space. We've found our tins perfect for small, enclosed rooms. Our larger jars work well in bathrooms, bedrooms, offices, and smaller dens. We're planning to release a larger vessel designed for living rooms and kitchens in the future. 
Now grab a book, strike a match, and enjoy your candles! If you have any other questions, don't hesitate to reach out to us on social media, or email us at support@moongeekcandleco.com!